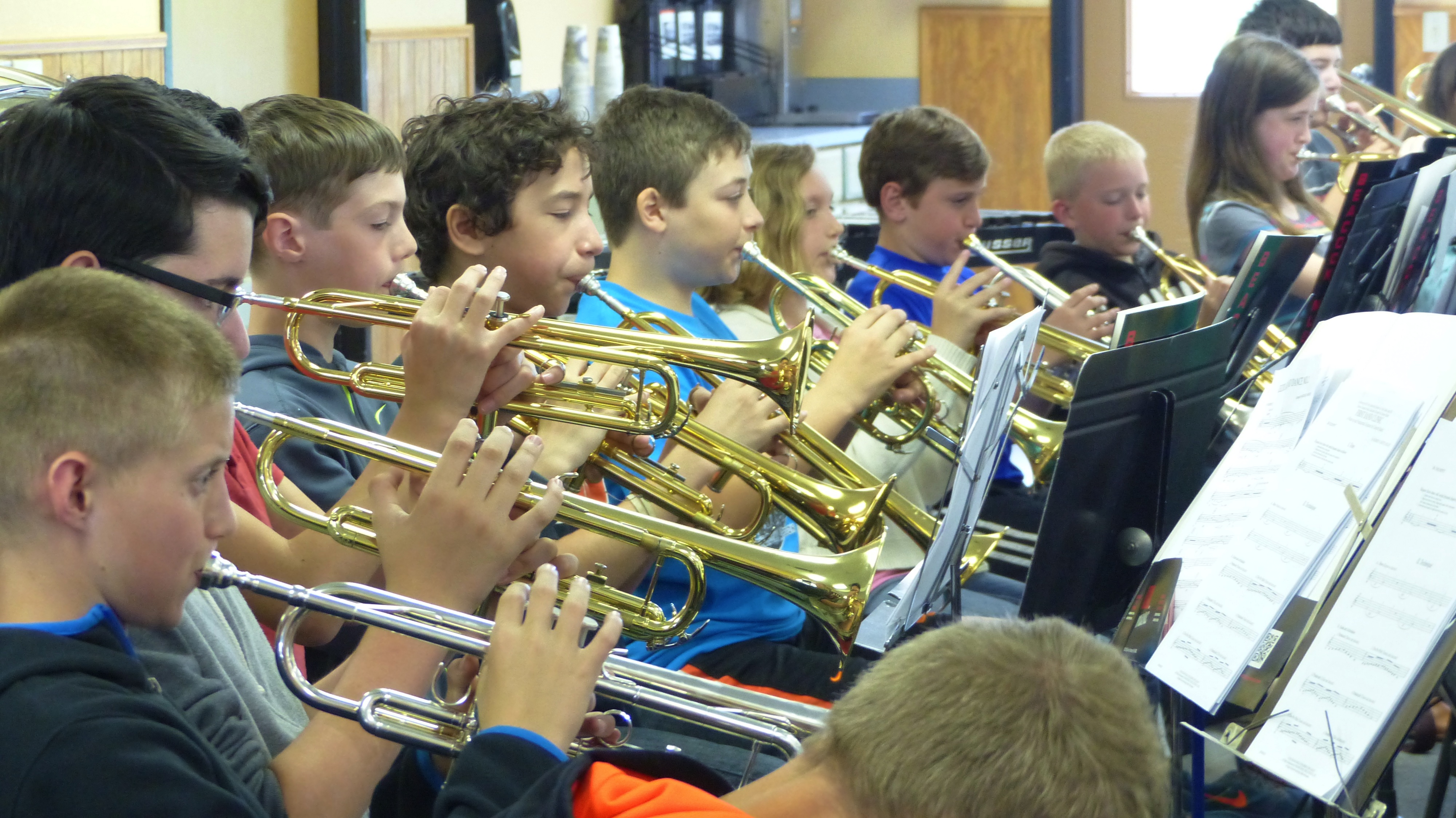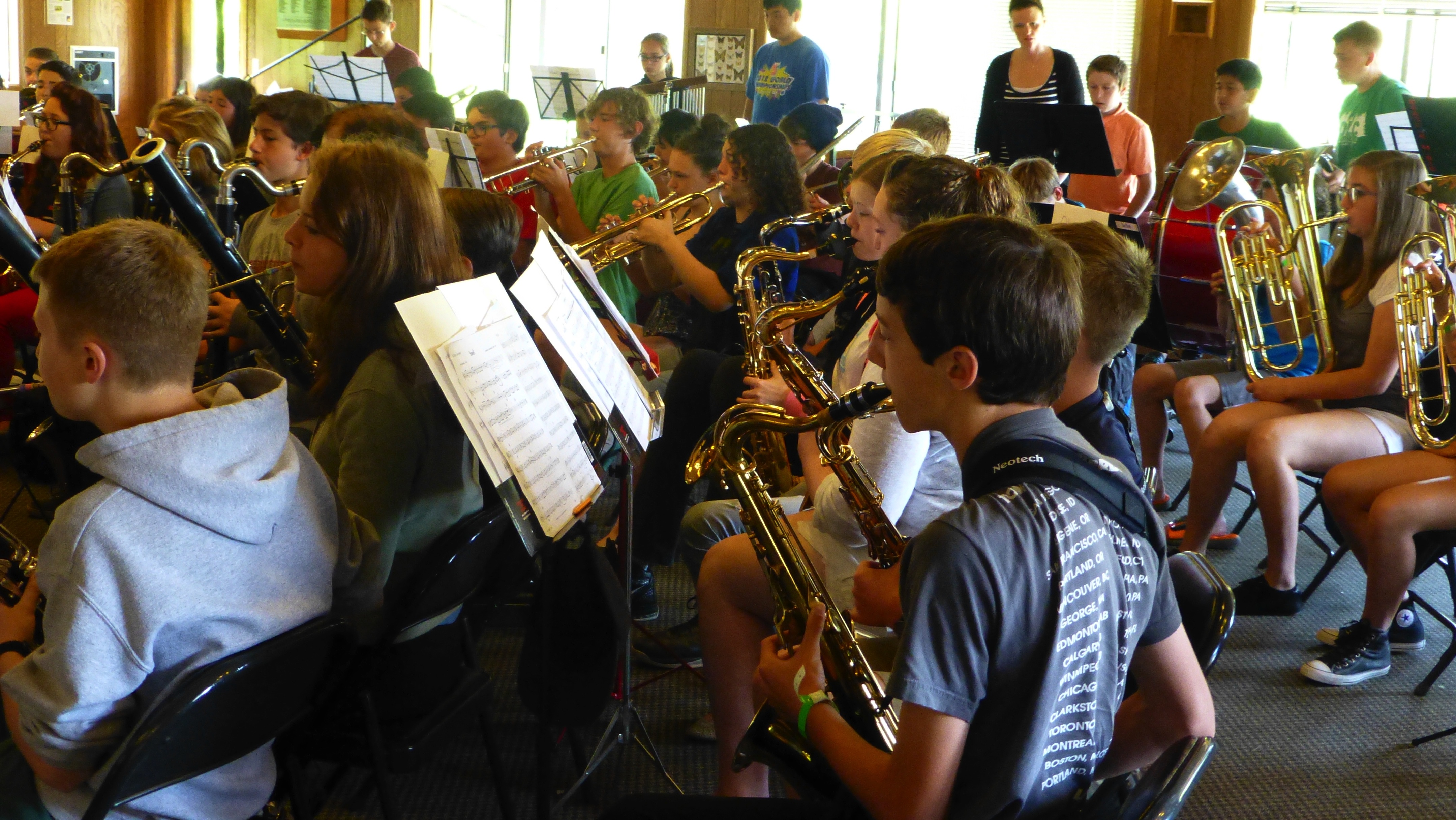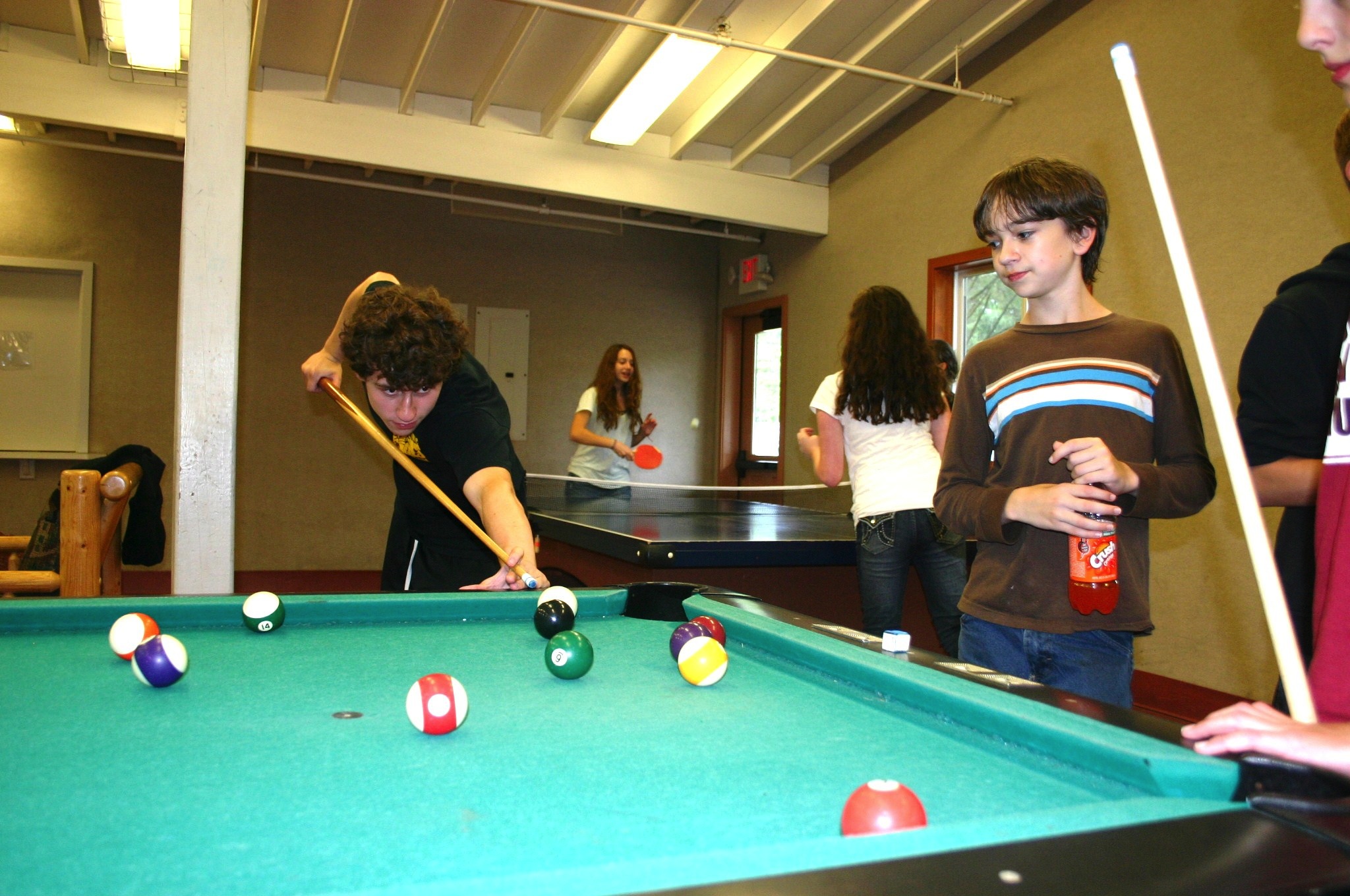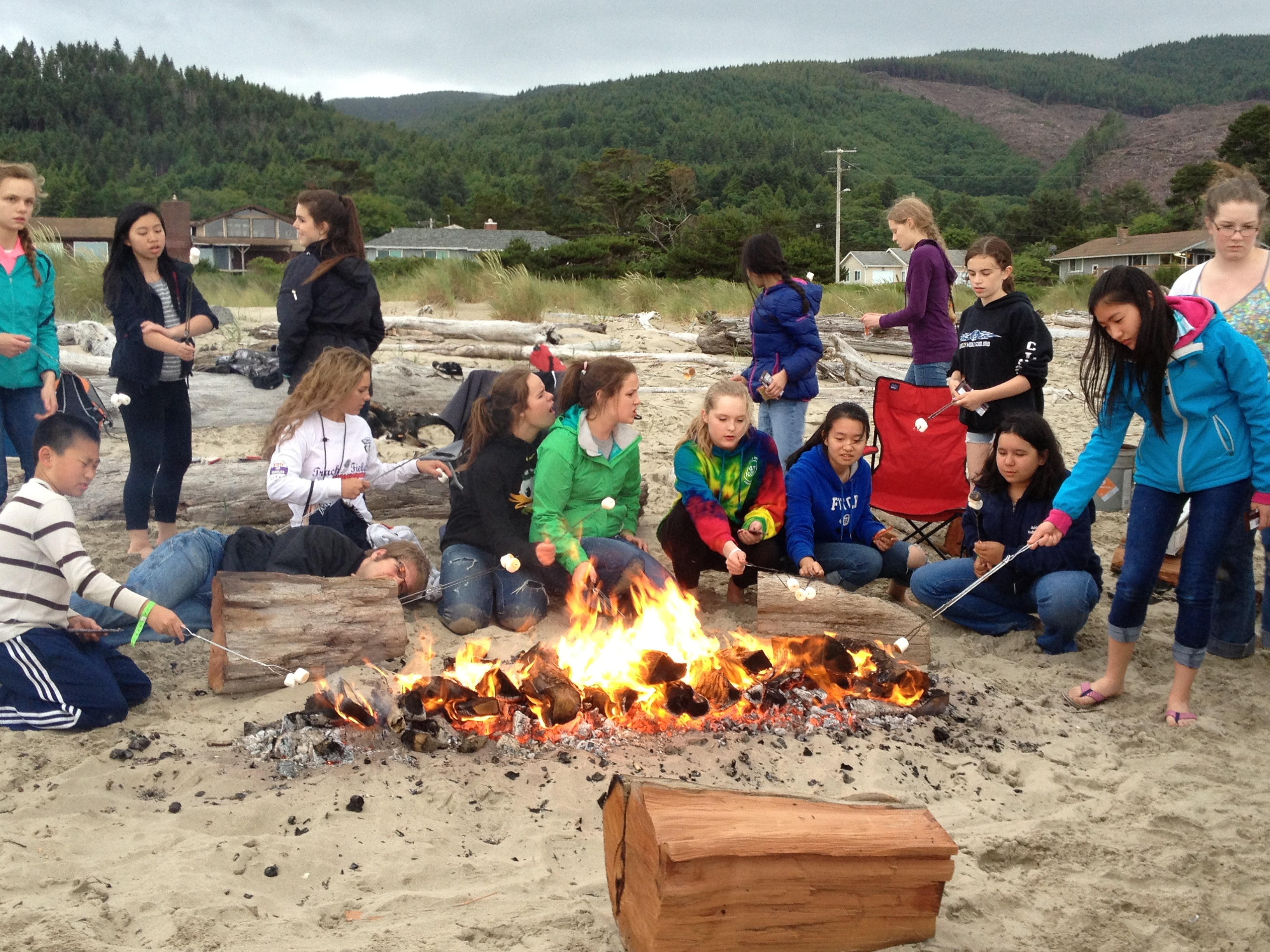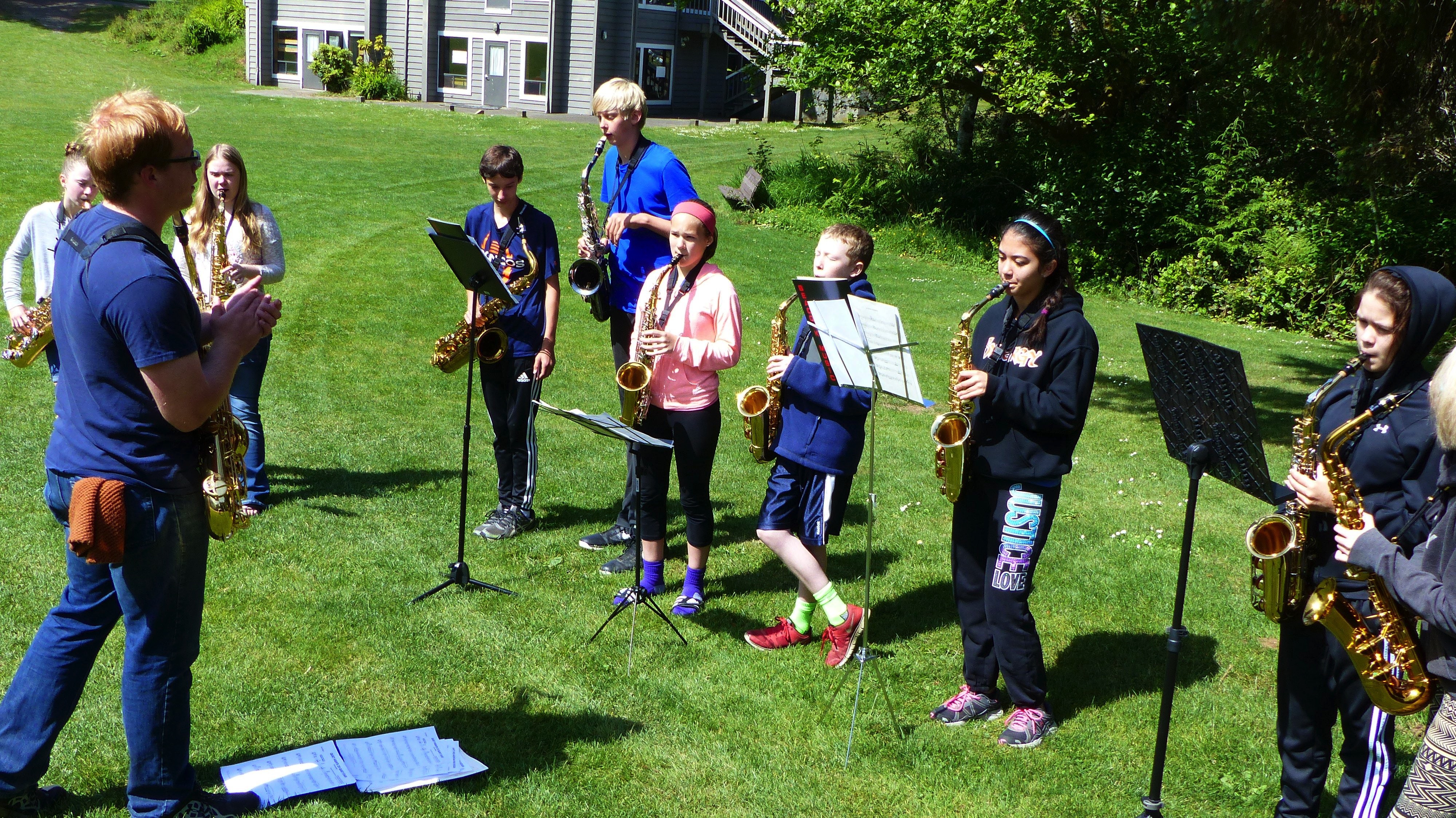 What should I bring to camp?
- Bring clothes for warm and cold weather as the weather frequently changes on the Oregon coast. Even though the camp is only 7 days long, you should have clothes for 10 days as there are limited laundry facilities.
- Each child should bring around 20-30 dollars in small bills (Ones and Fives) for candy, soda, pizza night, and any other personal needs
- You should also bring more than one pair of shoes in case they get wet.
- White shirt or blouse and black pants for the final concert (no jeans).
- One set of nice clothes for the final dinner and for recital performances.
- Sleeping bag and pillow.
- Towels, soap, shampoo, toothbrush, etc.
- Mark your child's name clearly on everything they bring.
- You may bring a swimsuit, fishing pole and bait, sports equipment, cameras, etc.
- Bring music to play a solo (including piano accompaniment) if you choose to perform on recital night. If you wish to perform, please have your solo fully prepared before camp.
- Each camper must bring a music stand.
- Instruments need to be checked by a professional prior to camp.  Extra reeds, valve oil, mutes, etc. should be brought to camp.
There will be a performance or activity every evening. Parents in the area are welcome to attend. Please check in with the camp personnel regarding the exact times. Following is a general schedule of daily activities:
Your child may bring cellphones, cameras or personal music players to camp; however, the camp will not be responsible for any loss of personal items.
A camper may leave the campgrounds only if accompanied by a parent or guardian after making proper arrangements with the camp director.  The camp director must also be notified upon the camper's return.
No pets are allowed out of cars when on campsite.
What sort of recreational activities can I expect?
Recreation is held every day from 3:15 to 5:15
Ocean beach (Sand castle building, s'mores, bon-fire night)
Lake (Canoeing, boats, swimming, fishing, The Blob
Hiking trails (Big Foot)
Movie of the day
Open meadow free play or relaxing time
Tournaments in:
Basketball
Volleyball
Air Hockey
Foosball
Ping-Pong
Frisbee Golf
Evening activities involve:
Monday: Staff recitals
Tuesday: S'mores at the beach and the Sand Castle Building Contest
Wednesday: Skit night
Thursday: Student recitals
Friday: Jazz concert, Dance and Pizza feed
Can I Write My Child at Camp?
Absolutely! The address is:
Music Camp
Twin Rocks Friends Camp
18705 Highway 101 North
Rockaway, Oregon 97136
Telephone (503) 355-2284
How do I get to the Campsite?
Northwest Band Camp is held at Twin Rocks Friends Camp in Rockaway, Oregon. The camp is located approximately 15 miles north of Tillamook, on Oregon Coast Highway 101.
Directions:
From Portland:
Drive west from Portland on the Sunset Highway (Hwy. 26). Just west of Hillsboro, bear left on Highway 6 towards Tillamook.  Follow Highway 6 west to Tillamook.  In Tillamook, turn right onto Highway 101.  Follow Highway 101 north for approximately 13 miles to Twin Rocks Friends Camp, located on your right, just prior to the pedestrian bridge across the highway.
From Salem and Eugene:
Drive west from Salem on Highway 22 to its intersection with Highway 18. Turn left onto Highway 18 and travel west approximately five miles to Valley Junction. Turn right (again onto Highway 22) towards Hebo.  In Hebo, turn right onto Highway 101.  Follow Highway 101 north through Tillamook and Garibaldi to Twin Rocks Friends Camp, located 13 miles north of Tillamook.  The camp will be located on your right just prior to the pedestrian bridge across the highway.
From Seattle:
Drive south from Seattle on Interstate 5. Take exit 36 from I-5 in Longview. Follow the signs to the Lewis and Clark Bridge. Cross the bridge heading south from Washington into Oregon. Once in Oregon, turn right (west) onto Highway 30 toward Astoria. In Astoria, take Highway 101 south.  Proceed for approximately 50 miles to Rockaway Beach. Twin Rocks Friends Camp is located on the left side of the road, just south of Rockaway Beach at the pedestrian bridge.
Camp is for students going into grades 6 through 11, with at least one year of band. Parents of all children with special needs or disabilities MUST CONTACT Camp Director Minde Hine before enrolling their child.
Who do I contact if I have other questions?
Answers to most questions can be found on this website. For answers to questions that are not covered on this site, contact us at info@nwbandcamps.com.